PGF Holds the 2nd PGF Charity Golf Tournament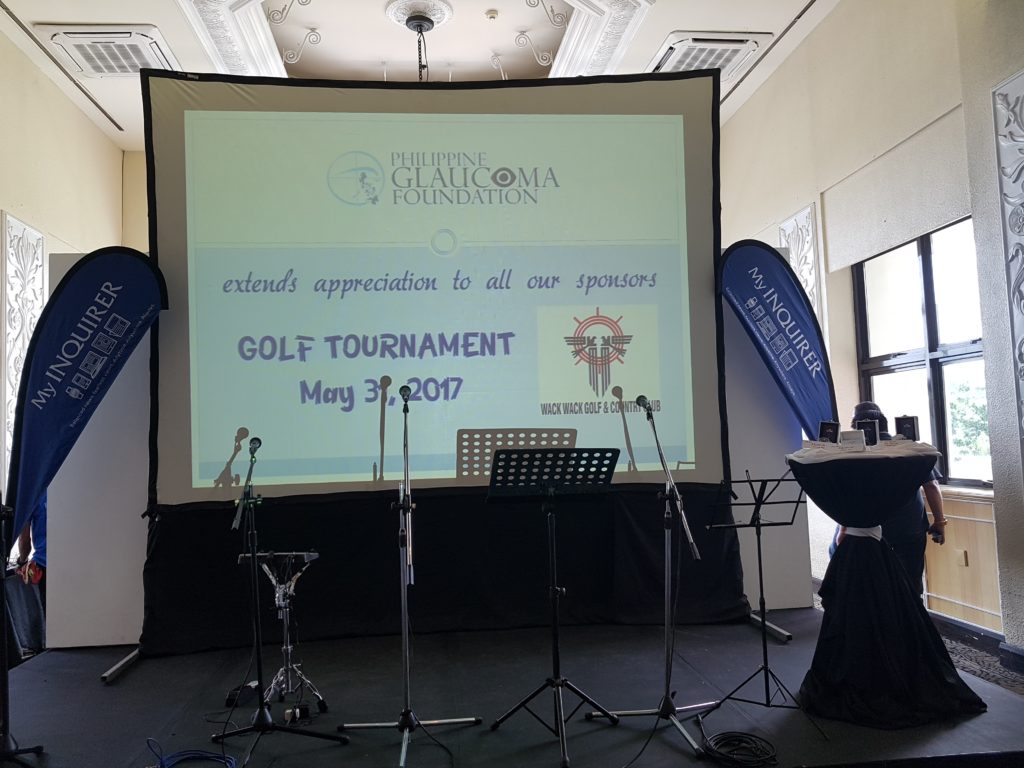 Last May 31, 2017, the Philippine Glaucoma Foundation (PGF), together with members of the Philippine Glaucoma Society (PGS), held its second Charity Golf Tournament at the Wack Wack Golf and Country Club. The tournament was well attended and drew almost 140 golfers. The Philippine Daily Inquirer, Ayala Land, Prulife, Axa Philippines, Unilever, Cebuana Luillier, and the Commuter Bus Company, were just a few of the many sponsors who supported the event. Also included in the list of sponsors were Senators Manny Villar and Tito Sotto, and many grateful private glaucoma patients.
Entertainment, a sumptuous buffet, an open bar, and the post tournament raffle helped make the event very memorable. PAL business class tickets, generous gift certificates from Asya Boracay, Bohol Beach Club, and Marco Polo Hotels were given away. A live auction of TW Steel watches and an exquisite pearl pendant from Jewelmer made the afternoon even more exciting.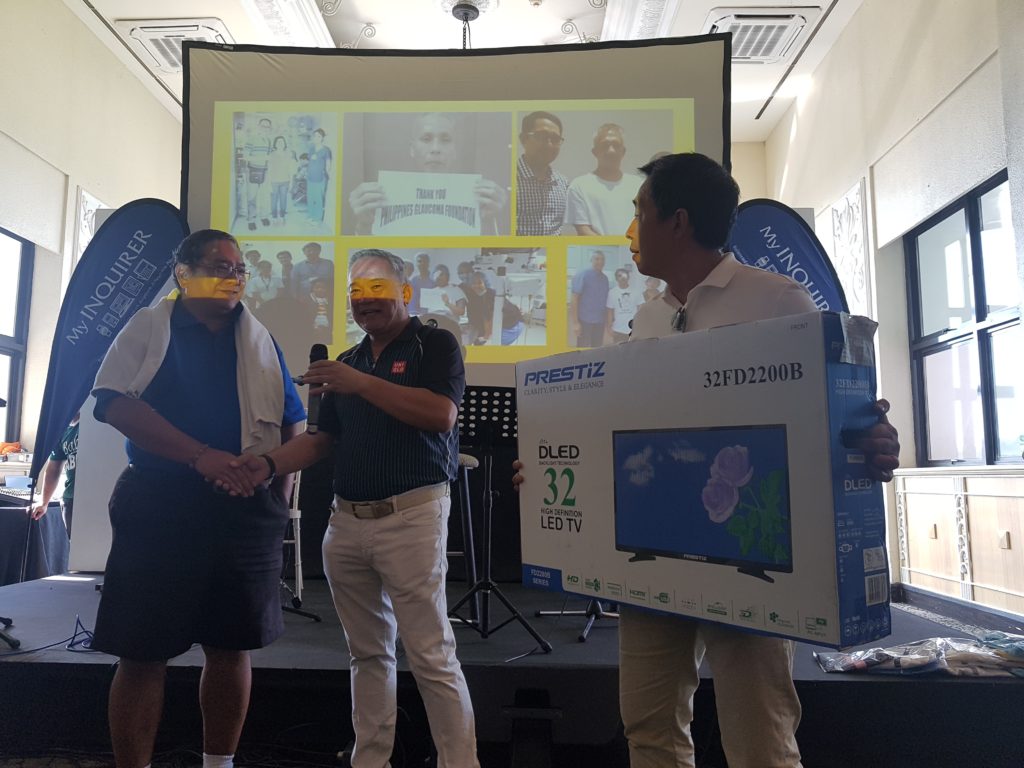 Proceeds of the event will be used for the diagnostic and surgical needs of indigent glaucoma patients all over country, with the members of the PGS having committed to perform the procedures on these patients free of charge.
The PGF hopes to continue to provide assistance to indigent glaucoma patients and endeavor to see the fulfillment of its vision that no Filipino goes blind from glaucoma.
Here's the photo gallery of the event:
---
Have You Seen These Buses?
The Commuters Bus Corporation had generously supported the Philippine Glaucoma Foundation (PGF) and the Philippine Glaucoma Society (PGS) by allowing five of their buses to be dressed up with stickers pertaining to glaucoma.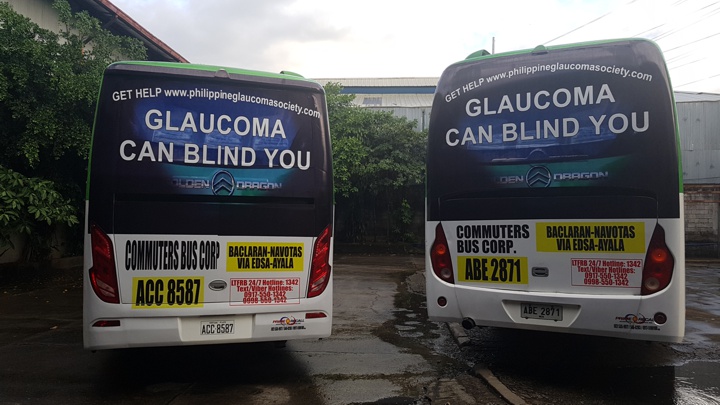 Last February 26, 2017, some of the officers of both the PGF and the PGS visited the bus depot in Caloocan City, to witness the maiden run of the buses. These buses will be plying EDSA, from Navotas to Baclaran, and back.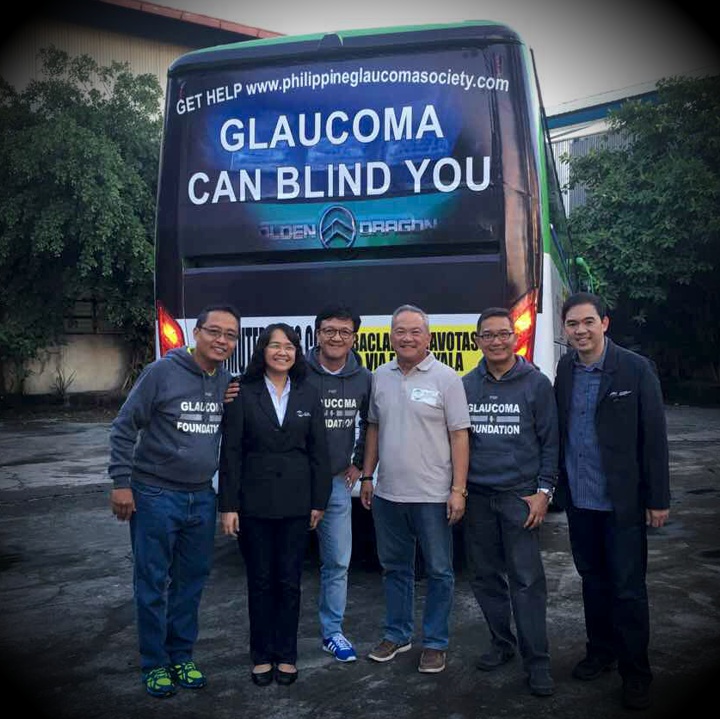 Even the World Glaucoma Association took note of this innovative idea of promoting awareness by posting this on its World Glaucoma Week Facebook page.
Look for them as you do your daily commute!
---
Let PGF Help You.
Since 2007, the Philippine Glaucoma Foundation has helped indigent patients acquire free consultations with our volunteer glaucoma specialists. Laser and glaucoma surgeries, performed by our volunteer glaucoma specialists, are also provided free of charge, to qualified patients. Initial diagnostic exams, such as automated visual field testing, may also be funded by the PGF.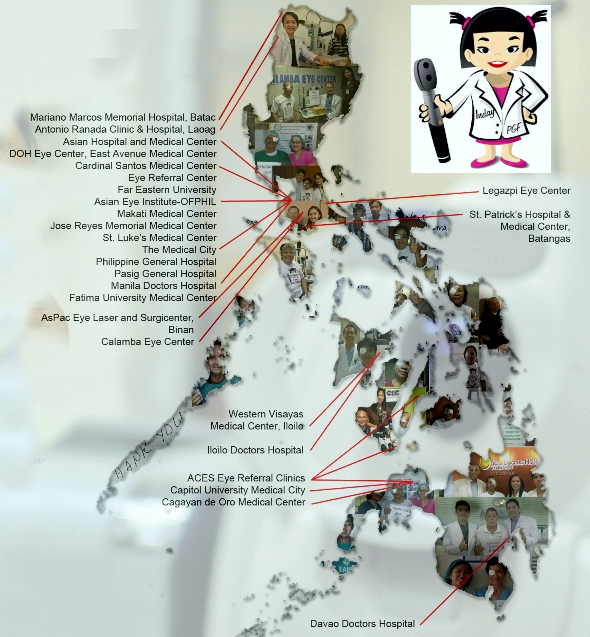 ---
If you are a patient, needing help with your glaucoma, please contact: 
Philippine Glaucoma Foundation
Unit 815, Medical Plaza Makati Condominium
Corner of Amorsolo and Dela Rosa Streets
Legaspi Village, Makati City (site map)
Landline: (+632) 813-5324, 8135318
Mobile: (+63)917-816-0079
Email: contact @ philglaucomafoundation . org
Office Hours: Monday to Friday, 9am – 5pm
---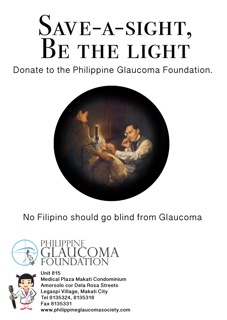 No Filipino Should Go Blind From Glaucoma.
The Philippine Glaucoma Foundation (PGF) is a non-stock, non-profit organization. It was created in 2007, in response to the increasing burden of glaucoma in the Philippines. We aim to increase awareness of glaucoma through regular educational forums. We provide financial and logistical support for indigents patients who require laser or surgical treatment for their glaucoma. We educate other Ophthalmologists regarding the diagnosis and management of glaucoma through lectures, seminars, both local and international . We also support research efforts in the Philippines concerning glaucoma.
The PGF has partnered with the Philippine Glaucoma Society  to offer free consultations to indigent glaucoma patients.
Our generous donors have helped sponsor the cost of laser and surgical treatments of our indigent glaucoma patients.
Through all these efforts, we aspire to continue to boldly declare that "No Filipino should go blind from glaucoma."